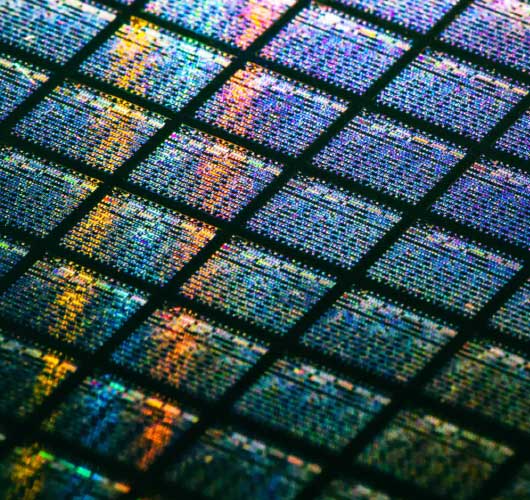 Telecoms.com - Qualcomm recently conceded a general shortage of supply across the entire semiconductor industry as a V-shaped recovery and possible hoarding by Huawei increased demand.
During the recent quarterly earnings call Qualcomm CEO-elect Cristian Amon conceded the point in response to repeated questions from analysts. "The shortage in the semiconductor industry is across the board, not only leading nodes but also legacy nodes," said Amon, referring to all parts of the innovation chain.
"[Legacy process] is used in a lot of automotive, it's used in all of the networking products and consumer electronics and also you see that in a lot of the attaches, whether power management chips or RF chips. So, the V-shaped recovery that we've seen across the industry and all of the accelerated digitization is driving semiconductors and we've seen that across the board."
Amon points to increased demand resulting from the macroeconomic recovery that probably coincided with the arrival of Covid vaccines and a general trend towards digital transformation. He also mentioned some increased opportunity for Qualcomm from the estimated 16% of the smartphone market it's vacating due to US sanctions. Huawei makes its own chips and modems, so Qualcomm is hoping whoever fills that gap doesn't.
A recent Bloomberg piece also flagged hoarding of chips by Huawei ahead of its ban as a significant factor in hoovering up supply. That, in turn, prompted other smartphone makers such as Apple to hoard in order to protect their own supply chains, a phenomenon conformed by TSMC, the world's largest manufacturer of mobile chips.
We spoke to Smartphone Analyst Neil Mawston of Strategy Analytics to get his take on the situation. "Smartphone component supply is currently the toughest it's been in many years," he said. "Component prices are rising and supply is patchy. Even the smartphone giants, like Apple and Qualcomm, are struggling. Huawei cornered the market and spent most of last year stockpiling smartphone components to get ahead of the US ban.
"We currently estimate worldwide average trade prices across some key smartphone components, such as 4G / 5G chipsets and displays, have increased around 5-15% during the past 3-6 months. Smartphone makers are no longer competing for mobile chips among just themselves, they are also in a giant bunfight for supply with tablet, laptop, wearable and car manufacturers. Everyone is digitalizing at the same time."
Semiconductor manufacturing is a tricky business and it's not straightforward for fabs like TSMC to suddenly increase production in response to exceptional demand, especially if their existing plants are already operating at capacity. You would expect less cutting edge fabs to be able to pick up the slack when it comes to older technologies, but supply of the latest flagship phones could be especially constrained this year as the world, hopefully, emerges from its Covid depression.
source: Telecoms.com